Generic Certificates
10 sheets of Generic Certificates with English & Japanese (Chinese Kanji).
Package price $50.00 plus shipping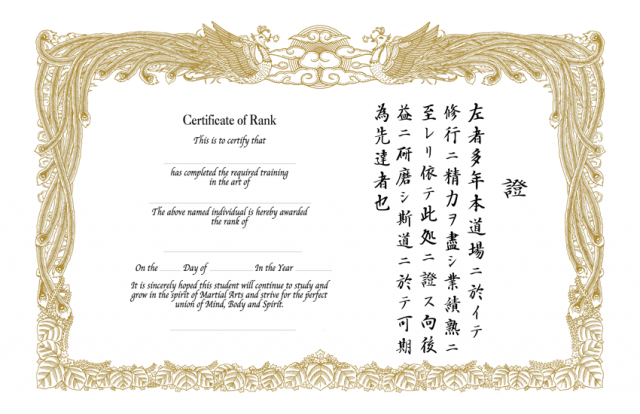 The same high quality paper and printing used with our custom
certificates, but with generic wording suitable for all martial arts.
Show the achievement of your students, without the cost custom artwork.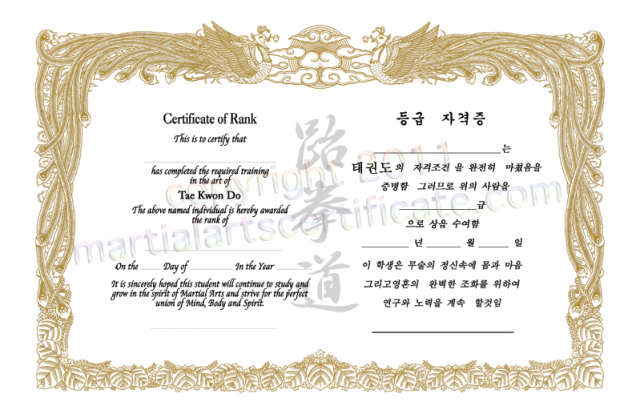 Generic Certificate for Korean Martial Arts: Generic Tae Kwon Do Certificate Tang Soo Do certificate, Hapkido certificate also available.