Custom Certificate border
Border Design:
Traditional Double Phoenix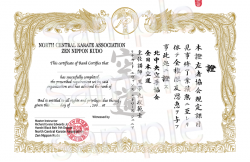 Phoenix border with school logo
Traditional Double Phoenix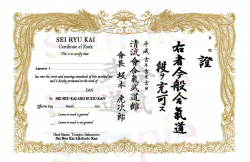 Full Phoenix border
These beautiful 11" x 17" Landscape certificates with gold double phoenix are our most popular, and are suitable for any style of martial art.
The certificates are rendered in Japanese Kanji, English, or both Japanese Kanji and English. Set-up fee starting from $220.00,
which includes basic translation and design layout.
Classic Design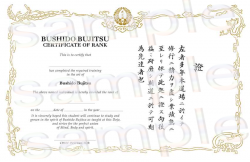 Classic border with Generic logo
Classic Design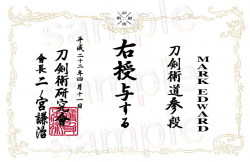 Classic border with school logo
The classic border design is very simple and elegant.
It has four mythological animals on each corner, with blank spaces for desired information such as: Name / Dan / Rank / Date / Signature or other information.
Classic border has space for your school logo