Vertical Karate 11x17 Image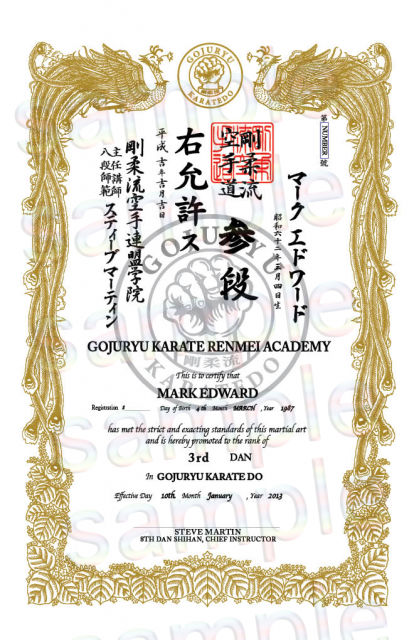 Vertical Karate Semi Custom Certificate
Image is showing with Individual insertion and additional Red digital seal image.
Would you like to place your own school Logo
Please provide us your print ready original art work
(at least 600 x 600px or better for the good results.)
We charge $60 per hour for any touch up work on your Logo,
if the image is unsuitable .
Any changes to the template will be charged $20 or more, depending on the complexity.